You are here

From skiing to investing, the best advice is "Get a coach!"
From skiing to investing, the best advice is "Get a coach!"
Submitted by Korhorn Financial Group, Inc. on January 25th, 2018
By Kevin Korhorn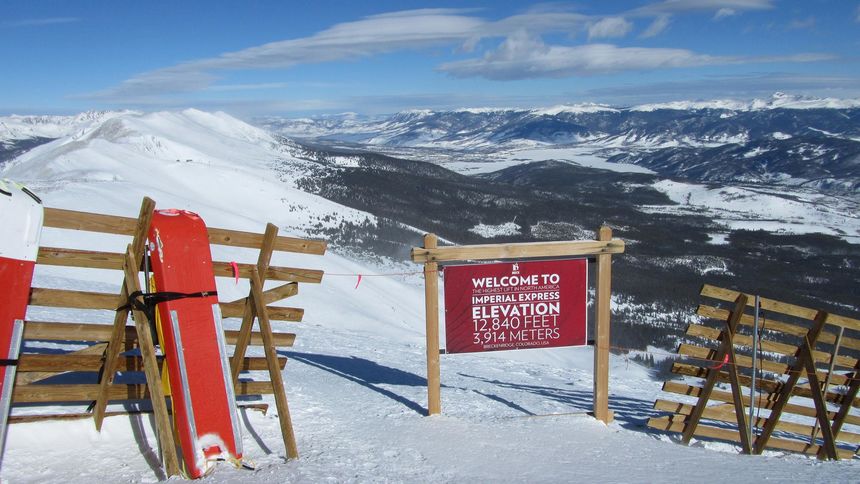 I admit it—I'm a flatlander. Michigan born and bred, until recently, the vast majority of my ski experience had been restricted to our "mountains" in the Midwest. Despite my limited knowledge of what top ski areas in the West had to offer, I was pretty sure that calling Swiss Valley and Caberfae actual ski resorts was a stretch. So when Joshua, our high school senior who will be heading off for the Army in June, suggested a family ski trip over Christmas break, I knew it was time for a real adventure—and real mountains! We decided to go all out for Josh's senior trip, and planned some time at Breckenridge in Colorado.
Clearly, none of us knew quite what we were in for. Even great skiers (which we are not) consider "Breck" to be an awesome mountain to ride. The resort features five peaks, 34 ski lifts, and nearly 3,000 acres of ski-able terrain. Plus, it has the highest ski lift in North America, reaching a stunning 12,840 feet!
On day one, we quickly became aware of some of the challenges of our destination of choice. First, as one of the top resorts in Colorado, it's also incredibly popular. Second, this year's snowfall hasn't been great, so skiers were flooding to Breckenridge from nearby resorts that were lacking a good snow pack. Even though its lifts can accommodate 6,800 people per hour, the lift lines were long (as much as 45 minutes each), the slopes were crowded, and everyone one of us—me, my wife Lori, and all three kids—was feeling less than enthusiastic as we attempted to take on runs that were way beyond what we'd ever skied before. Let's face it: skiing is simple in theory. You just point your skis downhill and go. But the actual execution can be extremely difficult, especially in the Rockies. What we'd hoped would be an amazing trip was presenting us with challenges that felt almost as daunting as Breckenridge itself.
Thankfully, we had dinner plans that evening with my good friend and fellow financial advisor, Steve Stalcup. As soon as he saw us—bedraggled, worn out, and frustrated after only a day—he gave me this simple but fantastic advice: "Get a coach."
My immediate reaction wasn't so enthusiastic. Why would we get a ski coach? We were just there to have fun. But we weren't having fun, at least not yet. Even as my mind was busy adding up the additional cost of such an extravagance and how it would impact our budget, I remembered another time my wife Lori and I had splurged on some much-needed help. I'm not much of a golfer, but on one memorable trip to Pebble Beach, we paid for a caddy. This guy was no bag-lugger; he was a true pro. At every hole, he told us what club to use, where to hit, and how to navigate the course. Neither of us have ever played a better game—before or since. Without another thought, I told Steve, "Bring on the ski coach!"
The decision completely changed our trip. We headed out the next day with two instructors. One took Lori and our daughter Grace to the beginner slopes. The other took Joshua, Caleb, and me, along with three buddies of mine, for a more advanced lesson. As we headed toward the already long lift line, I was hit with surprise #1: when you ski with an instructor, you bypass the line! That meant that right off the bat, we got an extra 45 minutes every run to ski. Once we were up the mountain, the real instruction began and I was hit with surprise #2: I really knew very little about skiing. I felt like the perfect example of the phrase "self-taught is bad taught." But like our Pebble Beach caddie, this instructor was a pro. He knew just how to reach in to each novice in front of him and pull out a skier. In no time, I was starting to feel like I actually belonged on my skis, and Joshua and Caleb were starting to look a lot like superstars!
To my own shock, the next day was even better. Because we were with a coach again, the lift lines weren't an issue for us, so we spent more time on the slopes than I could have hoped for. Plus, all of us had learned the skills and gained the confidence we needed to take on more advanced runs. At the top of one tough hill—a run I would never (ever!) have attempted in the past—I thought, "We're not seriously going down there?!" But when the instructor shouted, "Follow me!" I did just that. And what had been fear at the top of the hill was confidence at the bottom. By sharing his skill and experience, our coach had made my own path possible. Collaboration and trust gave me the clarity and confidence I needed to achieve my goals and maximize my potential.
In the world of financial planning, that's precisely what we "financial coaches" strive to bring to our clients. As human beings, we are hard-wired to be terrible investors, just as we're hard-wired to be terrified looking down from the top of a steep mountain peak. With the ski instructor's training, skills, and experience, I was able to improve my skills exponentially in just two days. As financial planners, we do the very same thing from a financial perspective. While it may take an investor 50 years (and a whole lot of mistakes) to learn how to be a great investor without instruction, our goal is to help you become a good investor in an afternoon… and a great investor in two. Working together, we help you skip the line, break all of those self-taught bad habits, and be more efficient at reaching your goals—all while having more fun doing it!
I can't think of anything I'd rather do.